Description

Brighter, vivid projectionWhite brightness alone cannot bring the True Colours you see every day. While other manufacturers of 1-chip DLP technology believe they can improve image quality by just increasing the brightness of their projectors' white light output, Epson ensures that its projectors combine brightness and True Colours to create vibrant and realistic images with 3LCD technology across every projector model.
3LCD TechnologyAll Epson projectors are based on 3-chip LCD technology for amazing colour, incredible detail and solid reliability. 3LCD's 3-chip architecture dedicates an entire chip to process each primary colour – red, green and blue, continuously. Unlike single-chip technology that delivers colour sequentially, you get full-time colour. The result is vibrant, realistic images and video all delivered with 3LCD's true-to-life colour.

Up to 3x Brighter Colours with Epson Projectors*Epson projectors use 3LCD Engines that have no colour wheel with a white segment and therefore don't force a tradeoff between white and colour brightness.
In fact, Epson projectors have up to 3x Brighter Colours than their leading competitive 1-chip DLP projectors*. If you are looking for business and education projectors or 720p home entertainment projectors, know that choosing Epson projectors means up to 3x brighter colours. If you are looking for 1080p home entertainment projectors, you consistently get 2x and up to 3x Brighter Colours than competitor 1-chip DLP projectors*.
All Epson projectors list both White Brightness and Colour Brightness specifications, and all have high Colour Brightness.
* Colour brightness(colour light output) in brightest mode, measured by a third-party lab in accordance with IDMS 15.4. Colour brightness will vary depending on usage conditions. Top-selling Epson 3LCD projectors versus top-selling 1-chip DLP projectors based on NPD sales data for May 2017 – April 2018.

Laser Light Source
Experience astonishing quality and reliability with Epson's laser light source technology. The newly designed laser light source and advanced electrostatic filter offers fit and forget reliability to keep maintenance to a minimum.
Inorganic ComponentsEpson's newly developed phosphor wheel is made of inorganic material with superior light and heat-resistance to deliver excellent reliability. We've also developed inorganic LCD panels – a key component of imaging devices. Combining an inorganic phosphor wheel with inorganic LCD panels in a laser projector, results in bright and vibrant images for long periods.

5,000 lumensPowered by 3LCD technology and Epson's laser optical engine, the EB-L510U is capable of producing White Light and Colour Light Output of 5,000 lumens in WUXGA resolution, delivering captivating images in virtually any venue.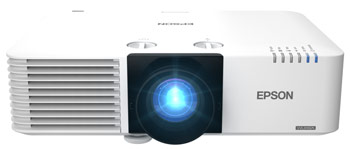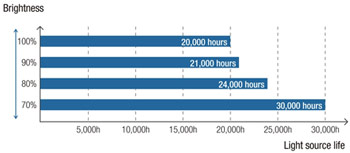 Custom brightness adjustmentThe laser light source also lets you take control of brightness with precise adjustment in increments of 1% and a constant brightness mode that maintains brightness at a specified level. This makes it easy to adjust the brightness to fit to your viewing environment, and can prolong projector life.
Manual Lens Shift, Zoom and FocusThe manual lens shift covers a wide range, offering a great deal of flexibility when installing the projector.
*±50% vertically, ±20% horizontally for EB-L510U/L610W/L610U/L615U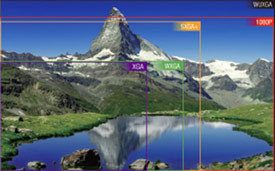 High ResolutionThe Epson EB-L510U features native resolution up to WUXGA (1920 x 1200), delivering high quality images and crisp, sharp text without any distortion.
WUXGA resolution is ideal for any application requiring Full HD, including BluRay content, graphic intensive programs, film slides, and any application requiring exceptional detail.
ADVANCED INSTALLATION FEATURES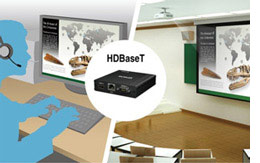 Incredible HDBaseT and Diverse ConnectivityCutting-edge HDBaseT technology means just one single CAT-5/6 cable carries Full HD video, audio, network and control commands up to 100 metres to accommodate large venues. No need for additional cables, signal repeaters or added labour.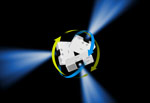 360 Degree ProjectionThe Epson EB-L510U can be rotated 360° in any direction for off-axis positioning flexibility. As a result, they can be used for a wide range of applications, such as projecting on the ceiling or floor, or as part of a rear-projection system. Epson technology keeps the projector running without compromising performance or causing overheating.
Digital Split ScreenSplit Screen allows users to display content from two inputs simultaneously, side by side, on a single screen with the option of three different layouts. This makes it possible to display video and presentation materials simultaneously, or run video on both screens.
Content ManagementEpson Projector Content Manager Software enables users to quickly and easily sort and distribute content without any additional costs. Key features of the software include:
Creating playlists
Adding visual effects
Setting up remote shortcuts
Applying custom filters
Scheduling playlists
Content PlaybackSave videos and photos to USB flash memory with our dedicated application, and project them instantly without the need for a PC.