Description

EB 2265-  projector with high brightness & full HD resolution in a compact portable package.
3x Brighter Colours with Epson*Brilliant image quality requires high colour brightness (colour light output), and Epson® 3LCD projectors have 3 x Brighter Colours than leading competitive projector*.
One brightness measurement (lumens) is not enough. A projector's specification needs to show both high colour brightness and high white brightness. If colour brightness is lower than white brightness, images may be dark, dull and lose detail. If not provided, be sure to ask for a projector's colour brightness specification.
*Colour brightness(colour light output) in brightest mode, measured by a third-party lab in accordance with IDMS 15.4. Colour brightness will vary depending on usage conditions. Top-selling Epson 3LCD projectors versus top-selling 1-chip DLP projectors based on NPD sales data for May 2017 – April 2018.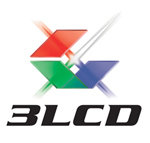 3LCD Technology All Epson projectors are based on 3-chip LCD technology for amazing colour, incredible detail and solid reliability. 3LCD's 3-chip architecture dedicates an entire chip to process each primary colour – red, green and blue, continuously. Unlike single-chip technology that delivers colour sequentially, you get full-time colour. The result is vibrant, realistic images and video all delivered with 3LCD's true-to-life colour.
Brilliant high definition image up to 300″ Featuring native resolution up to WUXGA (1920 x 1200), the Epson EB-2000 series delivers high-quality images and crisp, sharp text without any distortion.
Images can be projected on a large screen with no information left out. This applies to video output devices such as PCs and smart devices with their ever-increasing image quality and higher definition and accommodates a variety of content including 3D CAD, digital broadcasts, Blu-ray, and internet movies.
High brightness even though it's lightweight and compact size enables it to be carried from room to room, the projector is capable of highly visible images thanks to its high brightness (up to 5,500lm) and superior 15,000:1 contrast ratio. Room lights don't have to be dimmed to see bright and clearly projected images, allowing meeting participants to concentrate better for improved meeting productivity.
Incredible HDBaseT* and diverse connectivity (EB-2165W & EB-2265U only)Support for HDBaseT is now available on new EB-2000 series. HDBaseT provides Full HD video, audio and Ethernet while the HDBaseT cable enables control up to 100 meters away in network installed with Category 5e and above – a smart solution for large venues.
*The HDBaseT and the HDBaseT Alliance logos are trademarks of the HDBaseT Alliance.